---
: Gentrification in the Elephants and Castle with the Local community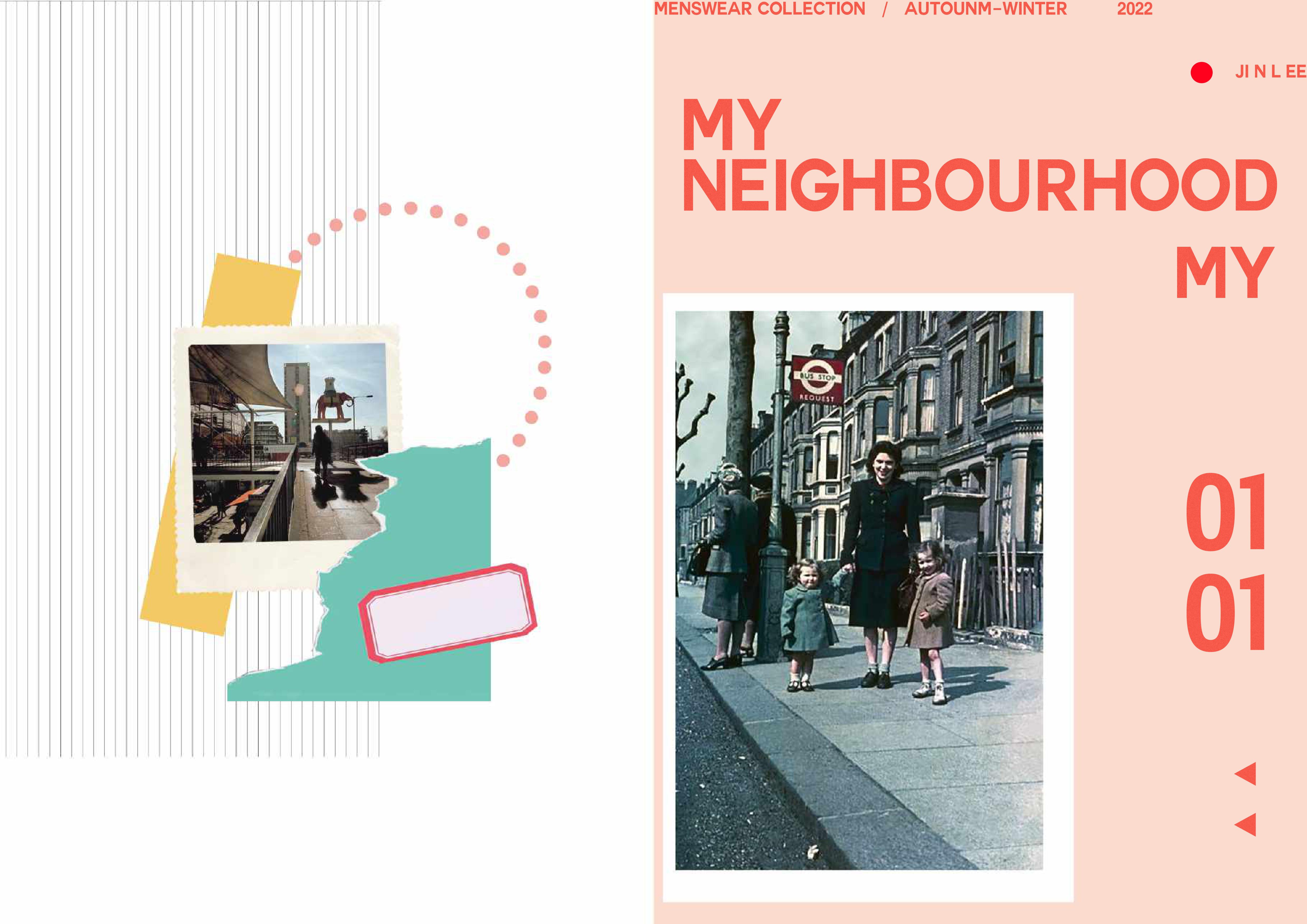 The collection is named "Home Sweet Home", which was inspired by the local community in the Elephant and Castle. Although gentrification can be considered inevitable, and there may be various advantages somehow, I am trying to focus on the side of people who have been displaced or shifted their lifestyles. Furthermore, neighbourhoods likewise house and streets where they used to live. Their lives have been directly affected by gentrification for decades, which has gradually continued all around London. All materials used in this collection, such as second-handed Levi's Jeans and leftover calicos and fabrics, were upcycled and revitalised with hand-dyeing with Men's shaving cream and hand-bleaching processes.
︎
︎
The Semi
Line-up

Designed
︎
Design Development Process
: silhouette and Details

︎
The inspiration for the textile is derive from the local residential areas, for instance, various garage doors and an anonymous street that I came across in the Elephant Castle in London
During the unprecedented Pandemic Period, I was trying to create something with any methods and materials I could get from my daily life due to restricted activity.



All fabrics were undergone hand-dyed and bleached in different ways in each; for example, all calicos were dyed with Men's shaving cream and got hand-bleached, and jeans which are called hand-dyed and hand-bleached repeatedly to get them reached the ideal features.
Targeted Customers
and Market level ︎
︎
---
︎︎︎